An award-winning digital marketing agency with a strategy-first approach.
Everything you need to attract customers and increase revenue
Our unique capabilities generate revenue growth for our clients consistently and predictably. We offer the perfect fusion of data, science and creativity which is a critical combination in todays climate.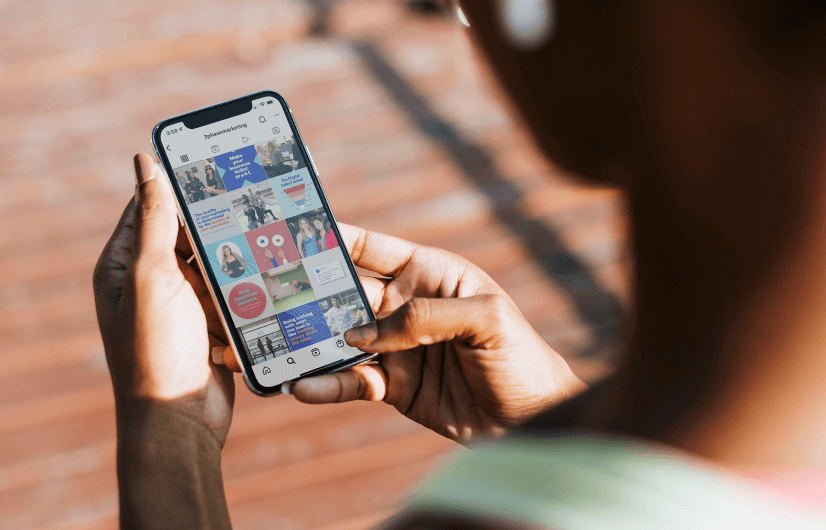 Get on your target customer's radar, generate attention and drive demand for your business.
Our strategies enhance your website experience to increase conversion rates.
Increase the lifetime value of your customers and generate more repeat business.
Latest 3PM website projects
Soul trader set up to scale company and grow revenue
View project
We're recognised thought leaders and drivers of innovation in business and performance marketing.
Back in action: Melbourne founders to gather for prestigious Young Entrepreneur Awards
After two long years, Melbourne's top young business minds will reunite tonight to network and celebrate their outstanding achievements at the Young Entrepreneur Awards.  
I asked my husband to quit his six-figure job and be a stay-at-home-dad
Tired of trying to balance full-time work and being the default parent to two young sons, Sonia Majkic asked her husband for a massive favour: to quit his job.
Mum-of-three reveals how growing up in poverty helped her build a $25million business in five years
A busy mum-of-three has revealed how she built a $25million marketing empire from scratch after refusing to continue the cycle of poverty she grew up in. 
Our ability to consistently deliver revenue growth for our clients is the main reason why companies hire us.
"Since we brought 3 Phase Marketing onboard, our digital traffic has gone up exponentially. Last year we sold 30% more cars in the precinct year-on-year and made over 27 million impressions with our digital campaigns."
"The reason we chose to work with 3 Phase Marketing was to get some extra firepower within our own internal marketing team. We wanted an agency to help us create a better-converting site, make our ads more efficient and help us connect with the right clients and bring in the right leads."
"3 Phase Marketing helped me with exposure and they helped me understand my brand. I needed that professional element to take it to the next level."
We are grateful to be trusted by Australia's best companies; many have been our clients long-term.
Frequently asked questions
I have a marketing team, do I still need a digital marketing company?
For businesses who want to grow long-term and maximise their ROAS, innovation, strategy and years of experience are needed. Most businesses will benefit from the services of an expert digital marketing company due to the strategy, technology and innovation that a marketing agency can offer. This will benefit in-house teams and allow them to make more informed decisions.
As a digital marketing agency, we are required to maintain certifications in Google Ads, YouTube and Facebook and are held accountable for delivering results on these platforms. That means we must stay up to date with the latest technologies and platforms – which we then pass on to our clients.
How do your SEO & Google Paid Ads retainer models work?
Our entry level monthly agency retainer is $3,000 per month. We have a range of packages available to suit the requirements of your business size and business goals. 
We provide you with complete transparency on how many hours and how many team members are working on your account. Our focus is to always place attention on your highest impact activities to ensure you get the most out of your allocated hours. Plus, if you ever need extra hours added to your account, we will always notify you in advance.
Is a 12-month contract required when I partner with 3PM for digital marketing?
Unlike many other agencies, we don't require you to sign a 12-month contract with us. Our clients stick with us due to the quality of the results we deliver, not because they're locked into a contract. In fact, our average client tenure is well above three years – with many staying much longer than that. We do, however, require a 90-day cancellation period for retainer services so that we can manage internal resources effectively across the agency.
How do you measure success?
As an award-winning digital marketing company, we know that measuring success matters. That's why we've created our 90-Day Success Plan. That means, during the first 90 days, we ascertain your agreed KPIs and CPC, we evaluate your competition, website performance, industry insights and more. Then, we set you both short and long term KPIs, which everyone in our agency works towards and, if we don't achieve them, we work for you free of charge.
Why should I choose to work with 3 Phase Marketing?
The reason why so many clients, including industry leaders, choose to work with us is that we were founded by marketers. We care about one thing: helping your business grow through effective marketing.
For that reason, we're careful about who we employ – ensuring our team is made up of outstanding industry professionals. Plus, because we're not investors or involved in ventures outside of marketing, we can focus on innovation, being results-driven and your long-term, sustainable growth.
Our marketing obsession also means we don't take on every client that comes our way. If we can't help you achieve your goals, we'll recommend someone else for you to partner with. That means our client satisfaction is well above the industry standard.
How quickly can I go live in the market?
This depends on the size and complexity of your project. If you have a time-sensitive campaign or need to move a product fast then we can accelerate our internal processes to ensure you don't miss out on quick wins. You don't ask, you don't get. Plus our retail DNA means we move with speed, without compromising quality.